What is the Network Test Drive?
Our network test drive gives you the opportunity to experience uncapped Yes 5G data for FREE without any commitment. See how our network performs against your current telco so you can switch to Yes 5G with confidence.

Uncapped 5G
data and speed
FREE for 30 days.

Keep your current
device and telco
Activate Yes eSIM right from your
phone.
Step 1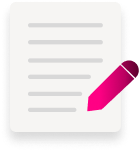 Register and fill up your details.
Step 2

You will receive an eSIM barcode in your email.
Step 3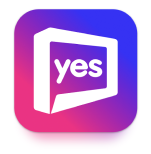 Download the MyYes App on your device to activate.
Step 4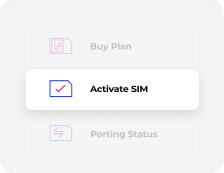 Click on 'Activate SIM' and scan the barcode.
Step 5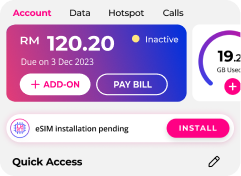 Upon successful activation, you will be auto-logged in to the app. Click on 'Install' to activate your eSIM.
We've won Malaysia's Fastest Mobile Network!
We are incredibly proud to be the Ookla® Speedtest Awards Winner for Malaysia's Fastest Mobile Network for two consecutive years.
Learn More
Switching to Yes 5G has never been easier with Yes eSIM!
With Yes eSIM's easy activation, you can now instantly experience the power of Yes 5G.
Learn More